Foundation Stage
Our Current Learning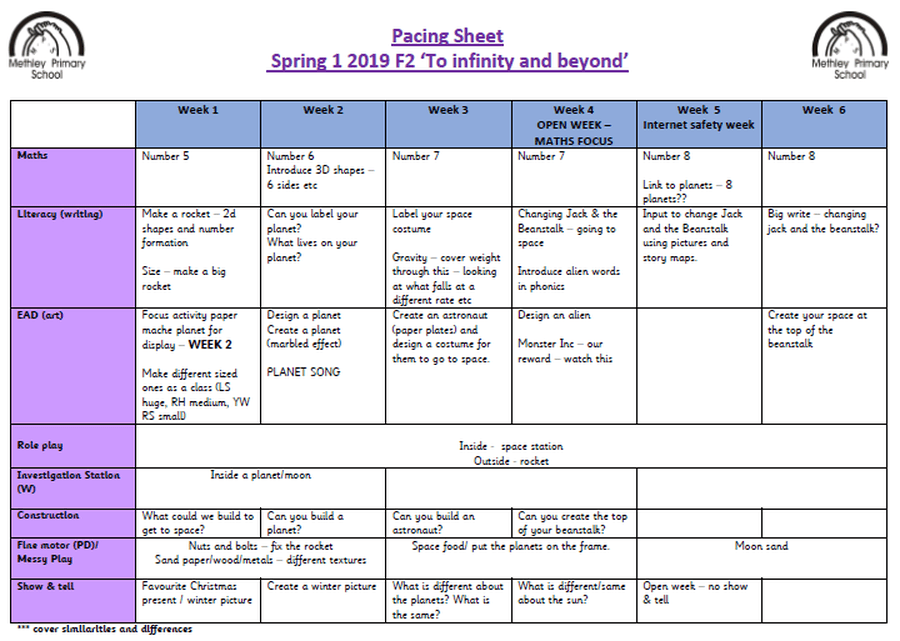 Show & Tell: 21.1.19
F1: Bring in your favourite toy and talk about it (please ensure it is named!)
F2: Investigate gravity (Tapestry)
Foundation One
This half term in F1 we are learning all about different toys and how they work. We will look at toys that we use today and how they are made! We will be helping Woody solve lots of maths problems too. We will be looking at the changes that have happened around us and how the weather is changing.
Foundation Two
Our topic this half term will be To Infinity and Beyond!'. We are going to be space explorers and find out all about life in space and what it is like on the moon.

Maths: Taking away and adding numbers to 5
Phonics: Digraphs 'th' and 'th' (this / thin) (hard and soft sound)
Key Words: I, can, see, mum, dad, cat, dog, the, a, big, he, she, we, me, like, and, be, was, come, are
Reminders and Notices:
Open Week 28.01.19
Finish for half term 15.02.19

Please find pictures from recent events in school here.
Email us: MPSFSU@brigshawtrust.com
Follow us on Twitter: @FoundationMPS