Welcome to Year 5 - Your teachers are Miss Hulme, Mrs Shacklady and Mrs Brook. Please follow us on Twitter! @MethleyY5
Year 5
Please bring indoor PE kit (white t-shirt/ black shorts) and outdoor PE kit (tracksuit/ trainers) every day.
No earrings for PE please. Can cover with tape as a last resort.
Have you been practising the Maths KIRFs? All year group KIRFs are linked at the bottom of this page.
We have enjoyed using Scrabble tiles in Spelling. Give your child a category- what is the highest scoring word they can make?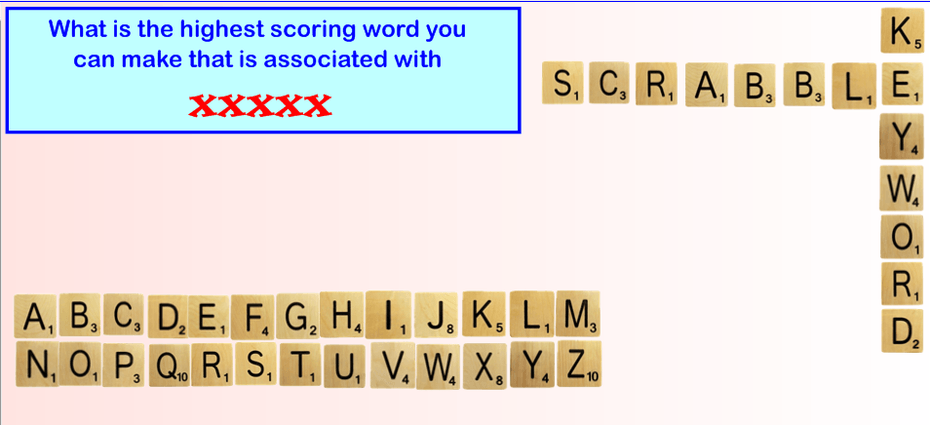 Reminders
Reminder- have you been practising the KIRFs? Last term, the target was to know decimal number bonds to 1 and 10. This term: all multiplication and division facts to 12x12.
Homework
Reading
Read 2 / 3 times per week.
Spellings
w/b 19/11/18 Spellings this week- Y5/6 words relevant to our English work- necessary, opportunity, parliament, persuade, controversy, desperate, environment, especially, profession, recommend, sincerely, thorough, explanation, government, immediately... plus 5 words from own English book
Here are 2 games we have played recently:
http://learnenglishkids.britishcouncil.org/en/games/wordshake
http://www.teacherled.com/resources/letterdice/letterdiceload.html
It is our aim and expectation that children will be fluent in place value, addition, subtraction, multiplication and division facts. The website below is a fun way for children to develop this instant recall. Please also find attached some useful division rules for the children to learn. Please see links below.
Specific Maths homework may be given occasionally, but (as in Y4) the expectation is that
the children are fluent in the Key Instant Recall facts for this term (and all previous terms and year groups).
Email us: (new email address tbc)
Follow us on Twitter: @MethleyY5