Mrs Reynard and Mrs Falkingham welcome you to our Year One page.
YEAR ONE
Our Current Learning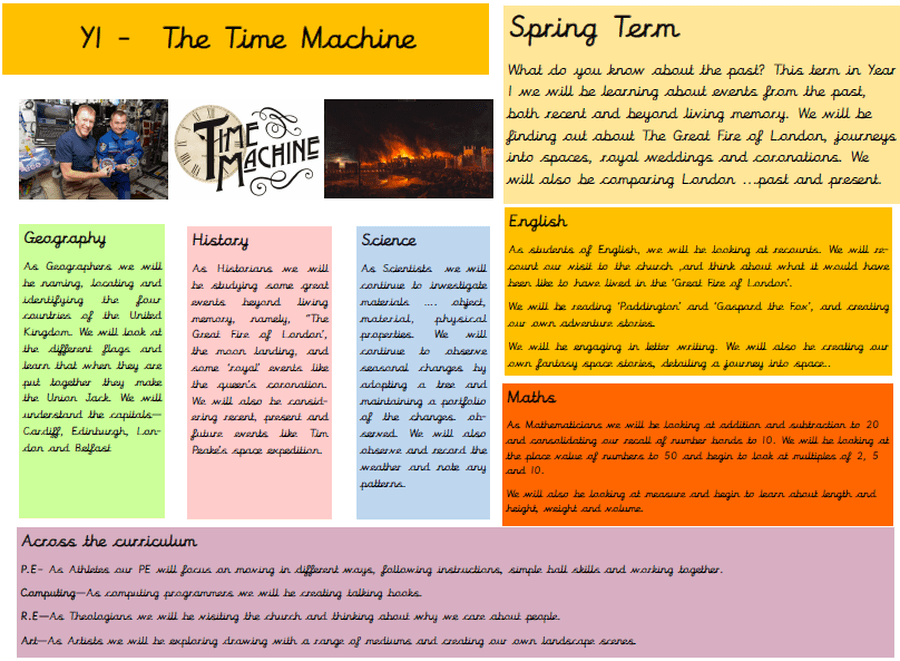 Maths - Week Beginning 21-1-19 - we continue to work on place value, comparing objects and numbers within 50, e. g, 43 is greater than 34 because it has 4 tens compared to 3 tens; 13 is less than 18 because, although they both have one ten, 13 only has 3 ones.
English - Week Beginning 21-1-19 - we will be developing comprehension skills, using our text 'Gaspard the Fox'. We will investigate what is happening in the story and break it down into parts, relating these to other texts, e. g, we find out about the main character (description), then the setting, then the main character goes on an adventure
Topic (Geography) - Week Beginning 21-1-19 - we will be focussing on London, where it is in the UK and look at famous landmarks in the city.
Topic (History) - Week Beginning 21-1-19 - we will be thinking about the Royals and Buckingham Palace
Topic (Science) - Week Beginning 21-1-19 - we will be continuing our understanding of materials, and begin our portfolios of a tree in the school
environment, as we observe the changes over the seasons
Throughout all our learning children are challenged with different activities both with the teachers and working independently in provision. This allows children to work in areas they enjoy and display learning in different ways.
Homework
Spellings - Week Beginning 21-1-19 - their, have, like, little
In phonics 21-1-18 we will be looking at split digraphs - a-e, e-e, i-e ( chase, shake, brave, taste, delete, persevere, interfere, Chinese, wide, shine, stripe, quite)
Important information
Books are changed on a Tuesday & Friday, if reading records have been signed by parent/carer. Don't forget to read at least 3 times for a ticket in our reading raffle. We are also promoting moving up the reading ladder - a step for each read with a certificate for achieving 10 reads.
PE kits to be brought on a Monday and taken home on a Friday. Please ensure your child has indoor and outdoor kit.
Indoor kit consists of navy/black shorts and a white t-shirt. Outdoor kit consists of navy/black tracksuit, white t-shirt and trainers.
This half term Mrs Falkingham's class and Mrs Reynard's will both do PE on Wednesday and Friday
Thank you
Email us: MPSyear1@brigshawtrust.com
Follow us on Twitter: @Year1Methley