Mrs Reynard and Mrs Falkingham welcome you to our Year One page.
YEAR ONE
Our Current Learning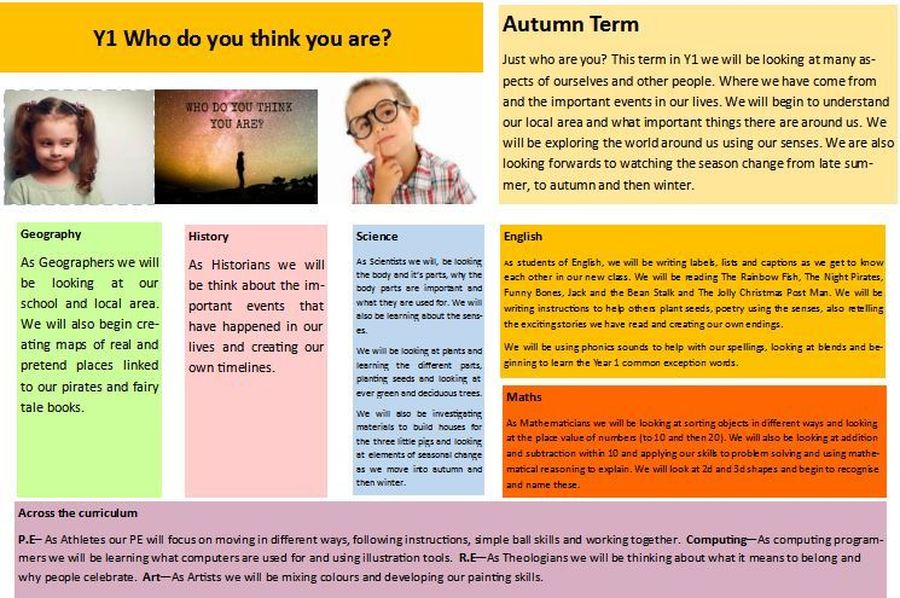 Maths - We are looking at number bonds and working on recording these systematically.
English - We are retelling the story The Night Pirates.
Topic - We are looking at belonging and asking questions about belonging.
Science - We are looking at evergreen and deciduous trees and labeling the parts.
Homework
Spellings - are, were, was
Mrs Falkingham's Phonics - alternative long a sounds - ay (day, play, crayon, stay) a_e (made, make, take, cake)
Mrs Reynard's Phonics - ir (girl, twirl) ur (turn, burn) er (mixer, farmer)
Important information
Books are changed on a Monday and Friday, if reading records have been signed by parent/carer.
PE kits to be brought on a Monday and taken home on a Friday. Please ensure your child has indoor and outdoor kit.
Indoor kit consists of navy/black shorts and a white t-shirt. Outdoor kit consists of navy/black tracksuit, white t-shirt and trainers.
Updates and Reminders
.Please find what we have been up to recently here