Please contact our Year 2 team - Mrs Davies and Miss Lacey on Y2@methley-pri.leeds.sch.uk
YEAR TWO
Our Current Learning -
Maths : We've been looking at fact families in maths and starting to use the inverse to check calculations. (See worksheets below for more practise)
Reading : We've been reading the Gruffalo, answering questions by looking for clues in the text.
Our class reading book is The Enormous Crocodile.
English : We've been describing the characters Max met in his wild dream in 'Where the Wild Things Are'. We are starting to edit and proofread our writing before publishing it. Then we are starting a new exciting unit. Watch this space!
Science : Learning how exercise affects our bodies.
Topic : We've been looking at Christopher Columbus.
Updates and Reminders
Thursday 16th October : Movie Night (details to follow)
Friday 19th October 9.15am : Year 2 Assembly in the School Hall.
w/c Monday 26th November : Come and Learn (more details to follow)
Homework
Reading - Books are changed on a Monday and Friday, please try to read as many times as you can recording any comments in your child's reading diary.
Maths - We have been learning about Place Value and Addition and Subtraction. See sheets below Please visit our Key instant recall facts page here.
Spellings :
Our spellings : find mind kind child wild blind grind behind remind climb
(See activities in the front of your child's spelling contract).
Every week we have 4 or 5 common exception words which we practice. We also have a weekly spelling rule focus to practice as well.
Please refer to our twitter account for more information on these spelling rules and how they work.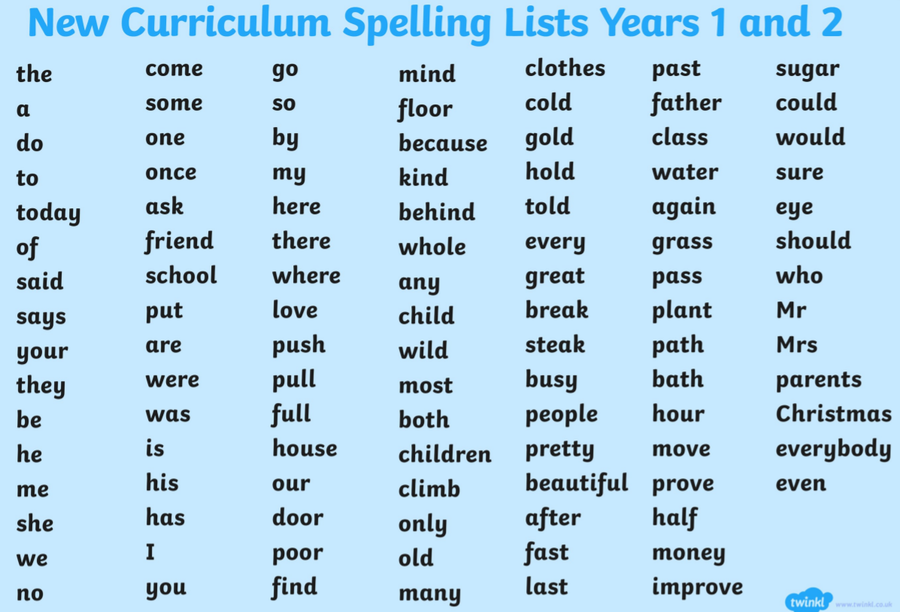 | Name | |
| --- | --- |
| T-N-2362-Counting-in-2s-Worksheet.pdf | Download |
| T-N-2363-Counting-in-3s-Worksheet_ver_1.pdf | Download |
| T-N-2364-Counting-in-5s-Worksheet_ver_2.pdf | Download |
| t-n-2365-counting-in-10s-activity-sheet_ver_3.pdf | Download |
| t-n-2545866-100-Square-Counting-Investigation-Activity-Sheet_ver_2.pdf | Download |
Showing 1-5 of 5