YEAR TWO
Our Current Learning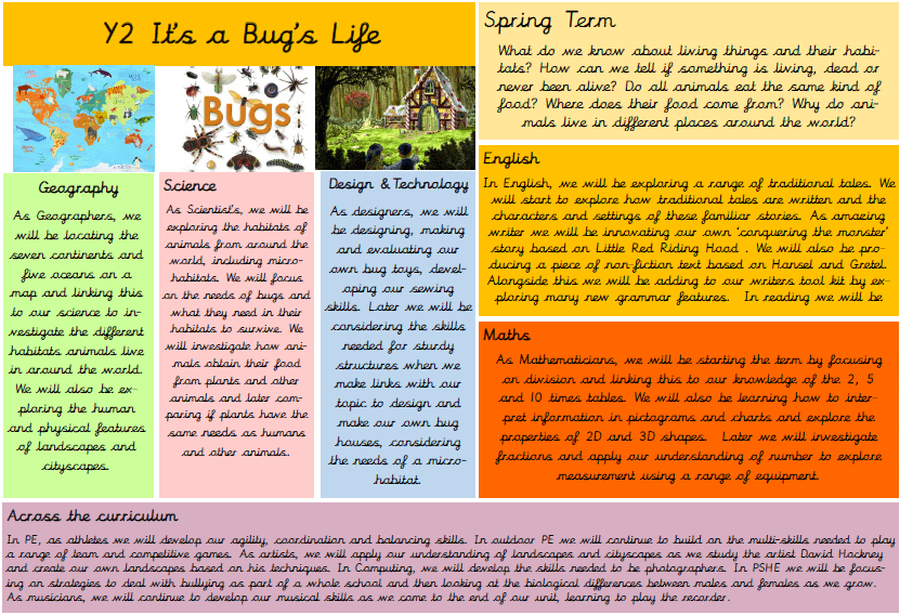 Maths : We are looking at multiplication in Maths. We will be exploring equal groups and how to represent them as a picture, array, repeated addition or multiplication statement. We will also be learning our 2, 5, and 10 times tables.
Reading : We are concentrating on using our comprehension skills (VIPERS -Vocabulary, Inference, Prediction, Explanation, Retrieval and Sequencing) using different text types.
English : We will be learning to write very important letters to Santa using all the skills we have learnt so far in Year 2.
Science : We have been learning how animal and humans grow and change.
Topic : Learning about festivals and celebrations. We have been very interested in new life when exploring baptism ceremonies. We will also be doing some painting inspired by winter settings.
Updates and Reminders
Tuesday 18th December (3.30-4.30) : KS1 Christmas Disco
Friday 21st December : Whole school finishes for Christmas break
Monday 7th January : Teacher's training day
Tuesday 8th January : Children return to school.
Tuesday 22nd January : Year 2 SATs meeting
W/C 4 February Internet Safety Week
Friday 15th February 3.15 : School closes for February Half term
25th February : Children return to school.
Homework
Reading - Books are changed on Friday, please try to read as many times as you can recording any comments in your child's reading diary.
We have a new reading reward chart. Children can move up the ladder for everyday that they read during the week (this must be recorded in your child's reading record). Once children reach the top of the castle they will recieve a certificate and be entered into a prize draw at the end of every half term
Maths - After several parents' requests we are now sending optional maths homework on Fridays.
This is based on what we have been learning that week and is intended to support children in their confidence with the maths.
Please keep using Times tables Rockstars to practise times tables facts .
Please lease visit our Key instant recall facts page here.
Spellings :
Our spellings : /n/ sound spelt 'kn' and 'gn' at the beginning of words. know, knew, knot, knight, knife, knee, knock, gnome, gnat, gnaw
(See activities in the front of your child's spelling contract).
Every week we send some common exception words home to practise which are very important words for children to learn in Year 2.
We also have a weekly spelling rule focus to practice as well.
Please refer to our twitter account for more information on these spelling rules and how they work.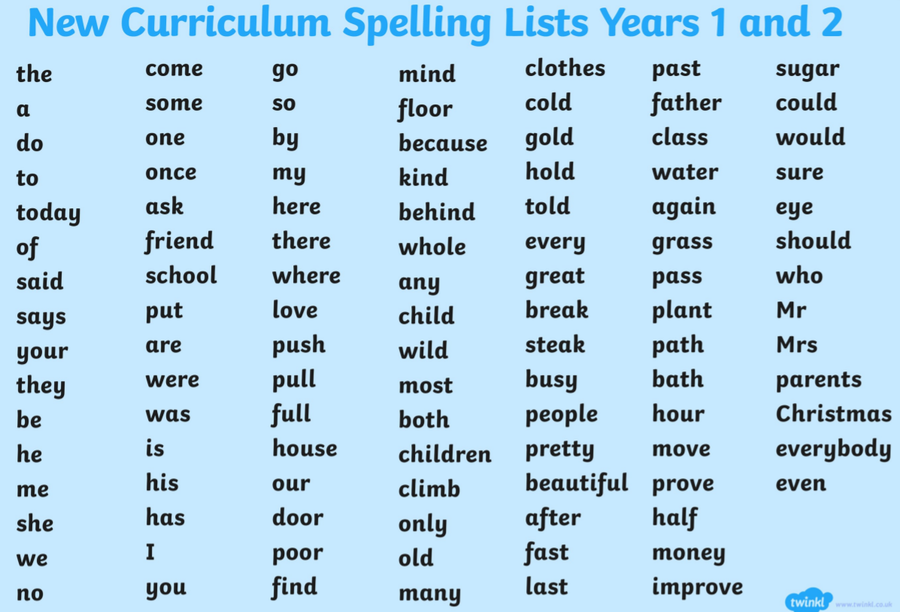 | Name | |
| --- | --- |
| T-N-2362-Counting-in-2s-Worksheet.pdf | Download |
| T-N-2363-Counting-in-3s-Worksheet_ver_1.pdf | Download |
| T-N-2364-Counting-in-5s-Worksheet_ver_2.pdf | Download |
| t-n-2365-counting-in-10s-activity-sheet_ver_3.pdf | Download |
| t-n-2545866-100-Square-Counting-Investigation-Activity-Sheet_ver_2.pdf | Download |
Showing 1-5 of 5