YEAR TWO
Our Current Learning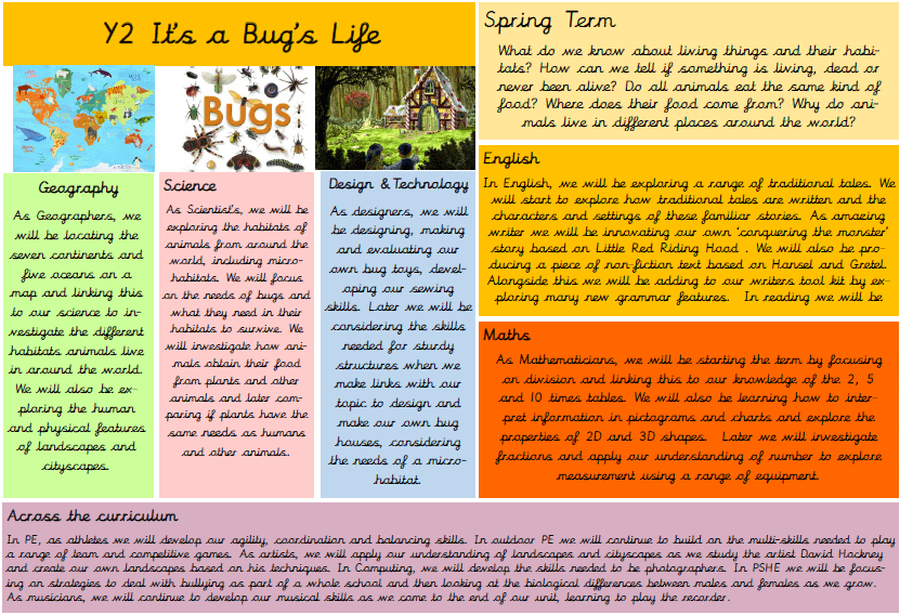 Maths : This half term we are focusing on fractions Recognise, find, name and write
fractions 1/2,1/3, 1/4, 2/4 and 3/4 of a length, shape, set of objects or quantity. We will also be recapping our methods for calculation for addition, subtraction, multiplication and division.
Reading : We are concentrating on answering comprehension questions based on different text types using all of the comprehension skills that have been taught this year (Such as Vocabulary, Inference, Prediction, Explanation, Retrieval and Sequencing).
English : We will be learning to write instructions for different exciting projects we are going to carry out in school.
Science : We have been learning living things and their habitats. This half term we have been particularly focusing on mini-beasts and their micro-habitats.
Topic : We are in the process of creating David Hockney inspired artwork using different media.
We will also be designing, making and evaluating toys developing our sewing skills.
Updates and Reminders
Thursday 21st March - Bingo Night
5th April 3:15pm -school closes for Easter holidays
23rd April - School reopens for Summer 1
WB 29th April - Clubs commence
Month of May - SATS assessments will be carried out during school time
lease do not book any appointments or holidays during this period.
Monday 6th May - School closed for May day
Tuesday 7th May - School reopens
Homework
Reading - Books are changed on Friday, please try to read as many times as you can recording any comments in your child's reading diary.
We have a new reading reward chart. Children can move up the ladder for everyday that they read during the week (this must be recorded in your child's reading record). Once children reach the top of the castle they will recieve a certificate and be entered into a prize draw at the end of every half term
Maths - After several parents' requests we are now sending optional maths homework on Fridays.
This is based on what we have been learning that week and is intended to support children in their confidence with the maths.
Please keep using Times tables Rockstars to practise times tables facts .
Please lease visit our Key instant recall facts page here.
Spellings :
(See activities in the front of your child's spelling contract).
Every week we send some common exception words home to practise which are very important words for children to learn in Year 2.
We also have a weekly spelling rule focus to practice as well.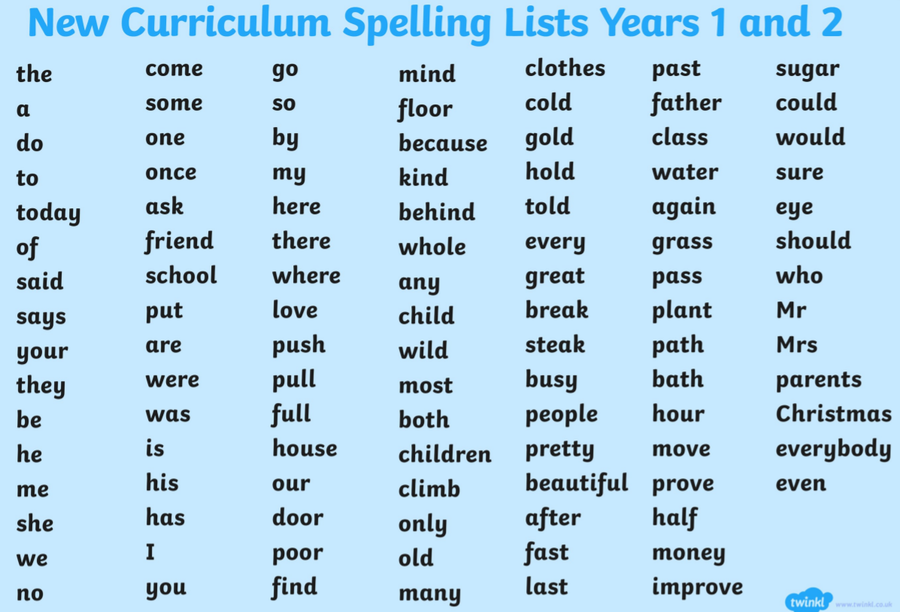 | Name | |
| --- | --- |
| T-N-2362-Counting-in-2s-Worksheet.pdf | Download |
| T-N-2363-Counting-in-3s-Worksheet_ver_1.pdf | Download |
| T-N-2364-Counting-in-5s-Worksheet_ver_2.pdf | Download |
| t-n-2365-counting-in-10s-activity-sheet_ver_3.pdf | Download |
| t-n-2545866-100-Square-Counting-Investigation-Activity-Sheet_ver_2.pdf | Download |
Showing 1-5 of 5
Email us: MPSyear2@brigshawtrust.com
Follow us on Twitter: @Year2Methley